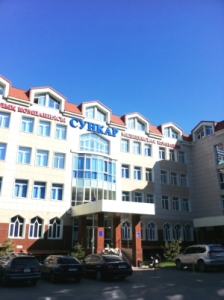 Since 2007 Medical Company Suncar LLP has been successfully engaged in the supply of high-technology medical (including radiographic), laboratory equipment, consumables, an also deals with specialists' training for working with equipment and service maintenance.
Medical Company Suncar offers wide range of diagnostic and laboratory equipment with expendable material (from MRT to test strip).
Team of Medical Company Suncar consists of highly experienced doctors, service engineers, managers, who have completed training on production plants and have international certificates.
Within the territory of the Republic of Kazakhstan Medical Company Suncar has introduced following new technologies in the sphere of:
•functional diagnostics(suchas computer processing and transmission of ECG and EEG data over a distance);
• gynecology (long- term monitoring of fetus-utero-placental circulation);
• endocrinology (insulin pump– modern method of insulin delivery to human organism).
• roentgenology (digitization of X-ray picture in the film and its transmission over a distance);
• somnology (diagnostics and treatment of sleep disturbance)
and etc.
Company structure: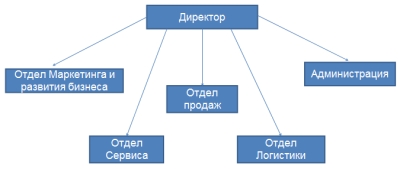 Director- Department for marketing and business development
                   Service Department
                   Sales Department
                   Logistics Department
                   Administration
Company office: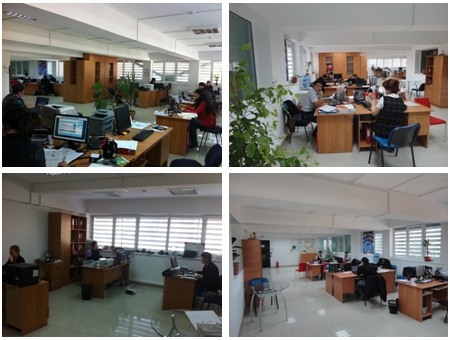 Within the territory of the Republic of Kazakhstan Medical Company Suncar is an exclusive representative of following companies:
• Spectromed (Russia) – ultrasound diagnostic units;
• Neyrosoft (Russia) – functional equipment in the sphere of neurology, cardiology and ophthalmology;
• Immunotech (Russia)– laboratory diagnostics (thyroid and reproductive hormones);
• IME-DC (Germany) – electrochemical glucometers;
• Medien International Co., Ltd (South Korea) – digital X-ray apparatus;
• Mutoh (Japan) – basic dyes of oncocytological smears staining according to the method of Papanicolaou;
• ShenzhenLandwindInd. Co. LTD (China) – Ultrasonic scanners, equipment and components for hemodialysis;
• ESAOTE (Italy) – Ultrasonic equipment;
• Olsen (Brazil) – Medical furniture (gynecological, urological and examination chairs with automatic drive);
• BASDA (China) – Magnetic resonance tomographic scanners;
• KMG (South Korea) –Physiotherapeutic equipment;
• Megamedical (South Korea) – ENT combines and components;
• Aeonmed (China) – Intensive care equipment (ALV, ARE, Clean rooms, Gas supply systems, Surgical tables, lamps, panels);
• ТАKHАТ (Belorussia)– Systems for human life support.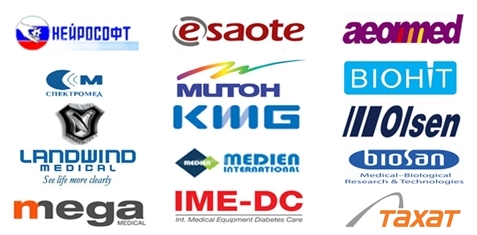 And officially represents in the market of the Republic of Kazakhstan:
• SOOIL, (SouthKorea)- insulin pumps;
• Weinmann (Germany) – somnology equipment;
• DNA-Тechnology(Moscow) — laboratory diagnostics (reagents and equipment for PCR- laboratory);
• General Electrics (USA) – Ultra sonic equipment;
• Toshiba (Japan) – full spectrum of radiologic equipment (USI, MRТ, CТ);






Download profile Medical Company Suncar LLP (PDF)
050063, Republic of Kazakhstan, Almaty
District Aksay 4, house 117,
E-mail: This email address is being protected from spambots. You need JavaScript enabled to view it.
Tel: +7 (727) 277-17-17